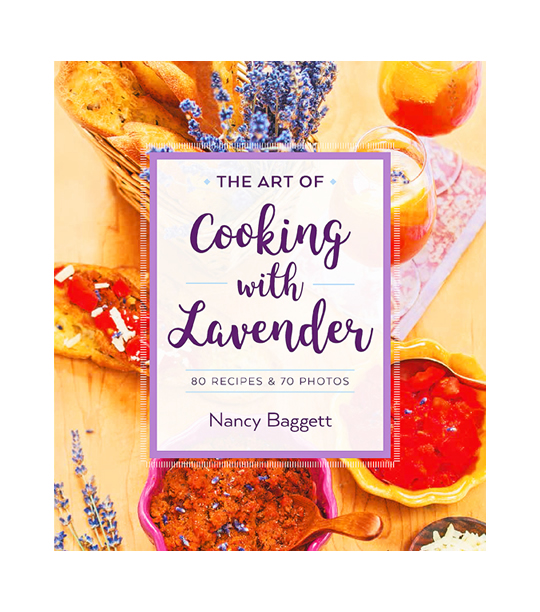 Buy the Book
Take a sneak peek here.
A stunning, full-color 136-page cookbook featuring 80 recipes, 75 inspiring photos, and lots of helpful tips throughout. Learn the Art of Cooking with Lavender and elevate your cooking and baking to a whole new level.  An exciting, colorful new volume by award-winning cookbook author Nancy Baggett.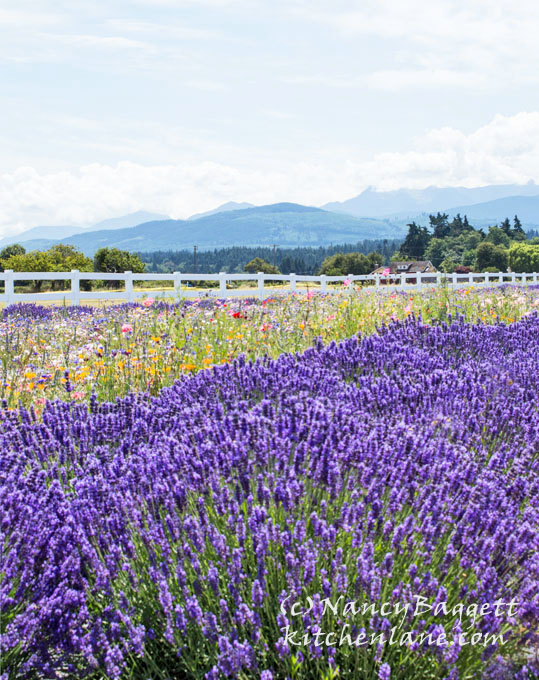 Washington Lavender Farm, Sequim, WA
Many, many years ago I grew lavender in my garden. I liked the graceful look of its purple spires, and I adored its refreshing spicy fragrance that wafted up across the yard. But, unlike the rest of my herbs, which I constantly snipped for the kitchen, my lavender just sat there looking pretty.