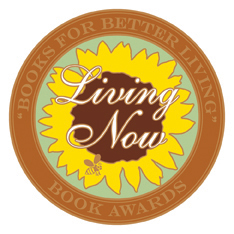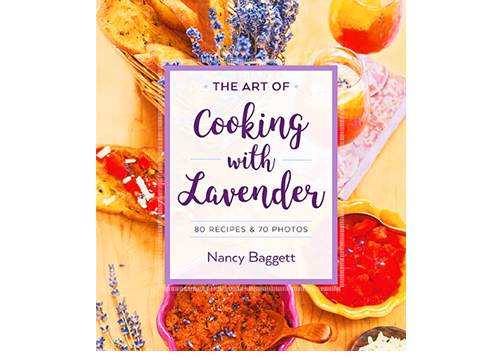 I've just learned that Independent Publisher has given The Art of Cooking with Lavender a "Cookbooks for Better Living Award"  in the Holiday, Ethnic, and Specialty Cookbook category. This is for contributing to our living better, or in this case, to our  "eating better" today! Click here for the full list of the just published Cookbooks for Better Living awards for 2017.
I'm thrilled because I really do think that lavender greatly enhances the taste of many dishes and am proud that The Art of Cooking with Lavender offers home cooks opportunities to try it in various delicious and interesting ways. Along with each dish, the book provides a lot of tips and info to help ensure success. Plus, it's filled with inspiring photos of the finished recipes, so cooks will know what to expect and how to proceed. (There are also pics of beautiful fields of lavender,  just to show how gorgeous it is and put readers in a cooking mood!)
The Art of Cooking with Lavender has also garnered a lot of praise and reviews from cooks who have make recipes from the book. Click here for a few quotes.
Here are photos of just several of the 80 sweet and savory recipes in the book.  The  lavender cookies recipe is posted  here  and the lavender gourmet fruit syrup is here so you can try them for yourself. The photo a the bottom shows off  lavender in a field.